You need more than passion – Meet Mary Yang
"One business isn't keeping her busy enough? She has two?" This is often the reaction when someone meets Mary Yang for the first time.
The founder of MarieNatie Cosmetics and Blossom Events would often get asked, "wouldn't it be more efficient to focus on one business at a time?" Mary would answer, "I have passion in both areas. And I have a strong desire to see them grow." While passion is an important driver to propel us moving forward, she shares that you need more than passion to keep an idea sustainable.
Jup wants to take this moment to congratulate Blossom Events who just turned 5 years old, and MarieNatie Cosmetics who will be turning 6 years old!
Her start-up journey
Mary's journey with MarieNatie Cosmetics began when she started paying a closer attention to her make-up labels. Since learning more about toxic chemical ingredients in cosmetic products, she began searching for natural make-up brands in the market. To her surprise, none of the natural products at the time peaked her interest. The packaging was not enticing enough for her to make a purchase. With Mary's connection to the cosmetic industry, she started searching for opportunities to create her own natural make-up line.
"MarieNatie Cosmetics was created in 2010 from my desire to educate women about the importance of using natural make up. Chemicals are very harmful to our body, and you can't see the immediate impact overnight. I feel much better when people are educated about their cosmetic products."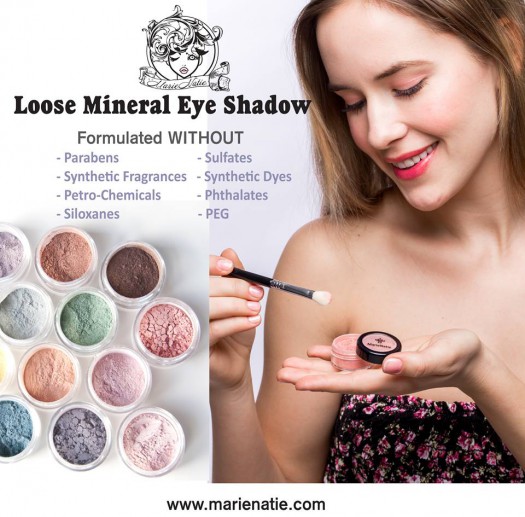 Mary didn't stop with just one business. Shortly after MarieNatie Cosmetics was born, she pursued her second passion – event planning. She always has a deep love for event planning, whether it is organizing trips for friends, managing large-scale events like the T&T Waterfront Night Market, or helping with fundraising galas for the United Way. With these diverse experiences, she felt compelled to create a "one stop shop" event management company called Blossom Events.
"I love to help create unforgettable experiences!"
With two offices in North America – Toronto and Los Angeles 
According to Forbes, many businesses don't pass the 3-year mark. Mary, how do you balance pursuing a passion and being realistic on when to call it quits? 
Starting a business requires a lot of time, efforts and investments. When passion doesn't align with all these factors, it is probably time to rethink the business.
How do you keep an idea sustainable?
#1 Do Your Research
For Blossom Events, I assessed the wedding and event industry to determine whether there was a need for more planners. At the time, the industry was booming which validated our passion. Blossom Events was then turned into an official company.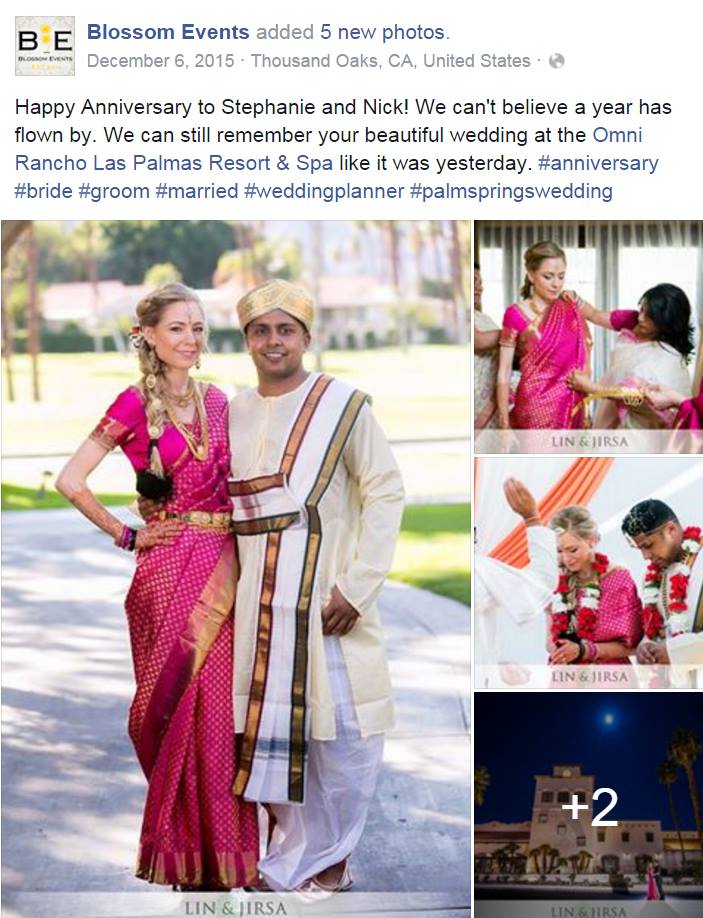 For MarieNatie Cosmetics, tons of testing was done before it was created. Is this something I want to wear on my skin every day? Not only is it important to do research on ingredients, part of my research included a packaging test run. The critical piece was finding a packaging manufacturer that was willing to sell a small quantity for companies that are just starting up. You see, many manufacturers only work with businesses who can buy a minimum order of 10,000 pieces at a time.
How did you go about testing the price point, design and product? What criteria did you set to make it a viable test?
#2 Evaluate + Innovate + Evaluate + Innovate x 100
There's a constant evaluation of the business to determine whether it is going on the right track. Is it growing? What improvements are needed? Supporters and customers are also my prime motivators to keep working on new products and ideas to grow the businesses. MarieNatie's eyeliner won 1st place in 2015 for the Clean Beauty Awards.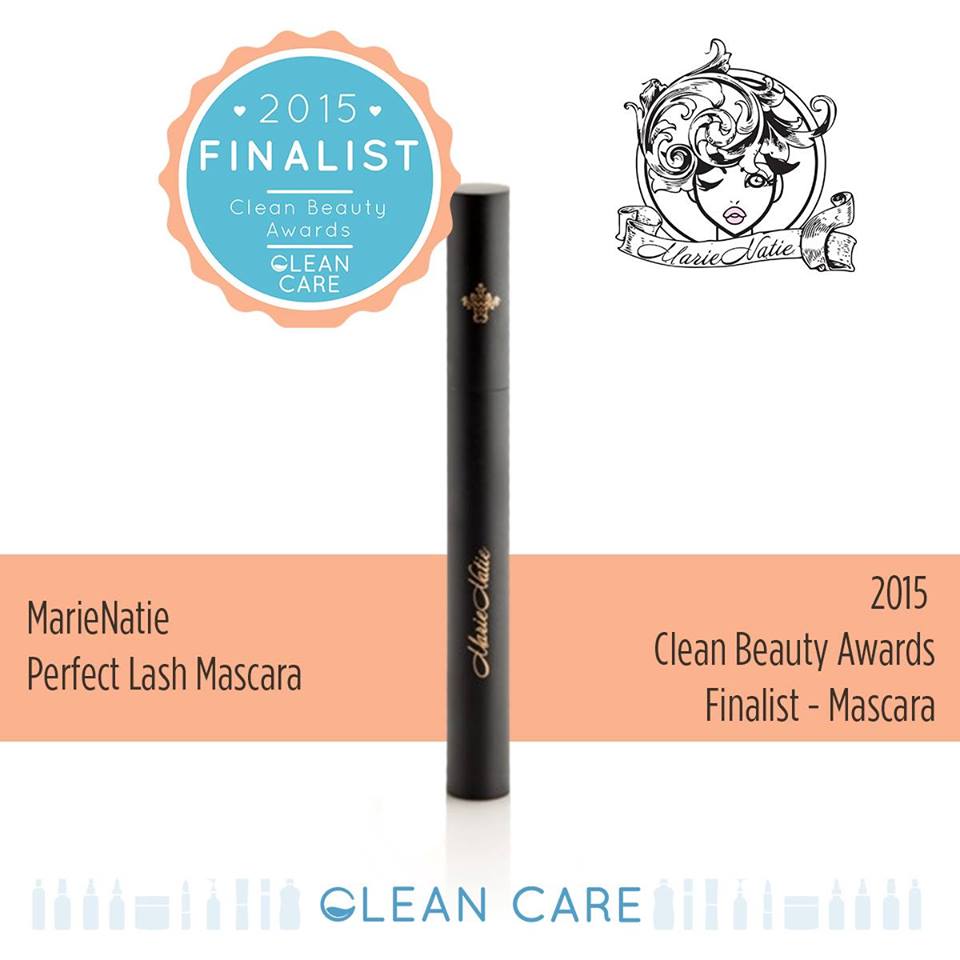 #3 Know Yourself
From the beginning, I knew my time was limited. I needed a partner that could complement my skills. I am good at making decisions, planning and turning ideas into action. I needed a partner who excels in the creative and technical side of things. At times, it is quite overwhelming to have two businesses. Knowing how to set timelines is the key to success. Some days there are make up orders coming in, and wedding deadlines to meet. Being smart about what needs to get done now is crucial.
What were some of the obstacles you have encountered, and how did you overcome them? 
With cosmetics, trends are constantly changing. I often have to sort out product making through manufacturers. Their decision could affect my strategies. On one occasion, they weren't going to produce this particular colour anymore. They would much rather focus on other shades that had a higher profit margin. This had an immediate impact because I had retailers who were expecting to receive certain colours. I quickly informed my retailers. Fortunately, they were very understanding. And with my customers, there wasn't a huge downside as long as I kept on innovating.
What's the joy of having your own business? Do you have a joyful moment to share?
In terms of managing my time, I love having the control and flexibility to do the things I want according to my schedule. If today happens to be a slow day, I can switch some priorities around.  If I wanted to do more marketing, then I would allocate more time for that purpose.  If I wanted to work on the weekends, I could plan for that as well. And not being tied to my work station between 9 am to 5 pm is a perk for me.
There are so many joyful moments. For MarieNatie Cosmetics, seeing the business grow from an idea  to integrating the design into the product is beyond gratifying!  With Blossom Events, when I see that my clients are very happy on their wedding day, feeling stress free and having their dream come to life as planned is the best day for me!
You're doing some wonderful work for the community! Can you share some stories? 
With MarieNatie Cosmetics, many of the customers have come back to share with me how grateful they are for discovering all natural make up. They have been looking for non-harmful products for a long time.
 With Blossom Events, 10% of our profit is donated to a charity every year. Recently we supported Wish Upon a Wedding to help couples struggling with illnesses have their special wedding day or vow renewals.
—
Jup's Reflection
I believe everyone has their own JUP – this drive that excites you to turn your emotion into something positive for the community. Mary Yang is a great example of this, and it was such a special treat to chat with her! She will be joining all the guests and hair-ticipants of #NoHairSelfie on February 4 in Toronto for World Cancer Day! Follow @MarieNatie on Facebook, Instragram, or Twitter for some exciting news!
What is Jup? Jup is your PASSION. What do you LOVE? What do you HATE?  What gets you angry? What gets you going?
Continue to read how others are pursuing their passion!