Unforgettable bed and breakfast at Nestleton Waters Inn
Spontaneous trips are the most fun. Our dear friend, Miss S, invited us to spend Easter weekend with her family at the beautiful Nestleton Waters Inn in Nestleton Ontario.
"This place looks as gorgeous as the photos online. I can't wait to explore," I said to Hercules. We admired the beautiful estate as we pulled into the driveway. Spot greeted us with a warm welcome.  Rubbing his furry face against our legs, he followed us into the Inn.  Who is Spot? He is their friendly cat!  We were soon captivated by the owners of the Inn, Erica and Deborah, with their infectious smiles. I took a deep breath and felt all my troubles leaving behind me as I began to enjoy our Easter weekend.  
We had a bit of time before dinner to explore the property.  I could see why people would choose the Nestleton Waters Inn to host their weddings, meetings, and events. The 7,200 acres property is multi-functional with ten suites. The interior could be set up for meetings or indoor parties. It has an outdoor area to host up to 200 guests.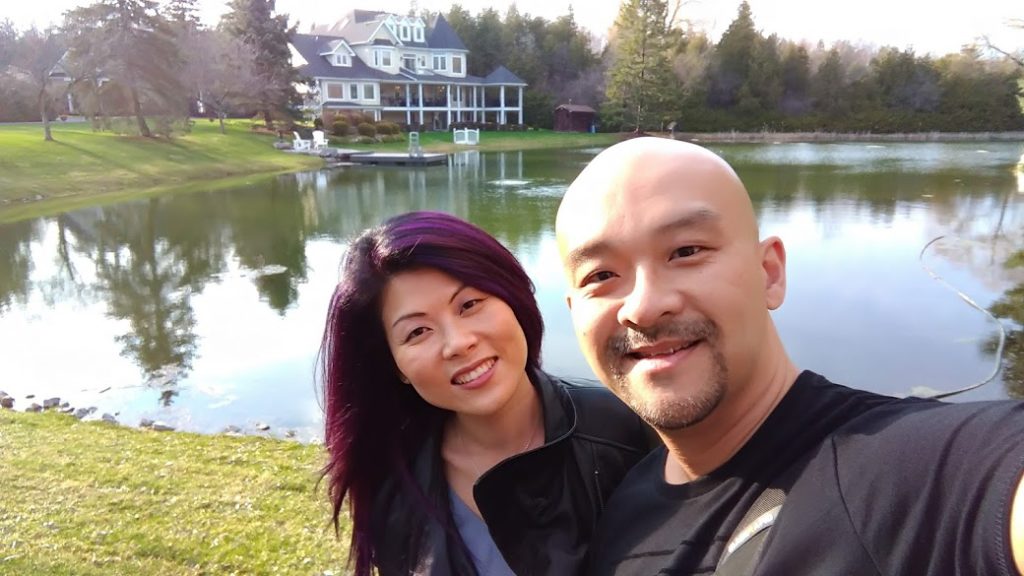 There are ten suites at the Inn, each room is uniquely themed. We stayed at the Bahandi Suite with an air jet tub. Relaxing! 
Our friends stayed in the Cameo suite.  Doesn't it look romantic? 
Our friends' parents stayed in the Mapenzi Suite. We love the safari decor! 
We were fortunate to be graced with Terry Posthumus' live music performance during our much anticipated Easter dinner.  He is a Canadian artist with a passion for advocating for impoverished children. The intimate setting encouraged us to introduce ourselves to other guests. Deborah invited us to share one Thanksgiving item.  I was thankful for my friends and a loving husband 🙂
My mouth was salivating as I was waiting eagerly for dinner.  When you stay at the Nestleton Waters Inn, you will have a chance to taste delicious meals prepared by their Executive Chef Aaron Moss.
The three-course dinner did not disappoint anyone at the table.  The flavour and seasoning were on point. We managed to snap a few photos.  
After dinner, the entertainment did not stop! Should we play some board games or watch a sports game on television? We opted in for a cup of tea and a chat with Deborah and Erica.  What a treat for us to hear some of their captivating and life-changing stories.  I wish I could stay longer to hear them all!  
The next morning, we sat on the patio facing the pond while breakfast was being served.  Singing at the breakfast table on Easter Sunday wrapped up our stay at the Inn on a high note. 
Deborah accepted my invitation to feature her story on the blog.  Her genuine sharing has left a footprint in my heart.  I hope you'll head over to read her story. You'll be inspired!