Meet illustrator and comic artist, Bonnie
Every Wednesday and Saturday, these cartoon animal characters would pop up on my Facebook feed.  Episode 216 "What If" – I smile while I'm scrolling through the pictures during my commute to work.  This mini-comic series reminds me of the good times during my dragon boat days with Sweet (my good friend). I was the rocket, and she was the pacer!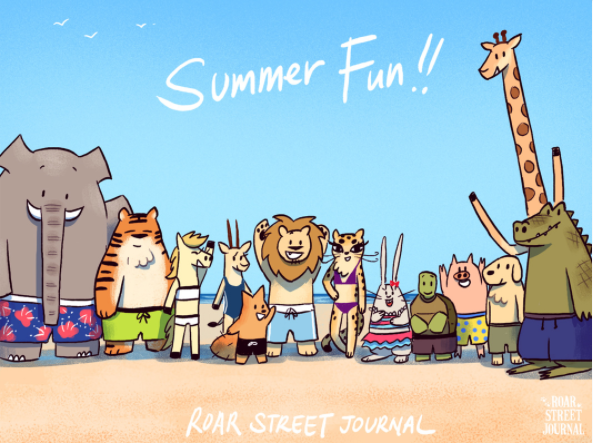 I am thrilled to connect with Bonnie Pang, the creator of Roar Street Journal.  She released the first episode in 2015.  Now, her fans can enjoy over 200 episodes online! 
Bonnie, what do you love? What do you hate? And what gets you going?
I love baking, playing with my dog and making others happy. I hate humid weather. A good night's sleep with my favourite music gets me going.
How did you discover your passion? You were drawing since 5 years old! You decided to pursue a Master of Arts after your university degree.  What questions did you ask yourself when deciding to pursue a designation in arts? 
Thanks to my parents who encouraged me to draw, I was drawing on table paper-covers and dim-sum sheets whenever we eat out (so to keep me busy and prevent me from playing with plates/forks/knives).  Drawing feels natural to me and I guess it just gradually develops into a passion.
When I was in my final year of university (geography major) and considering the Master of Fine Arts, I asked myself: what do I want my career to be? And if I don't study the master program, would I regret it? 
 I really wanted to pursue my career in an art related field, and I wanted to receive professional art education in my life.  Although at that time I had no idea if I could make a living from drawing, I decided it's a worthwhile experience to try.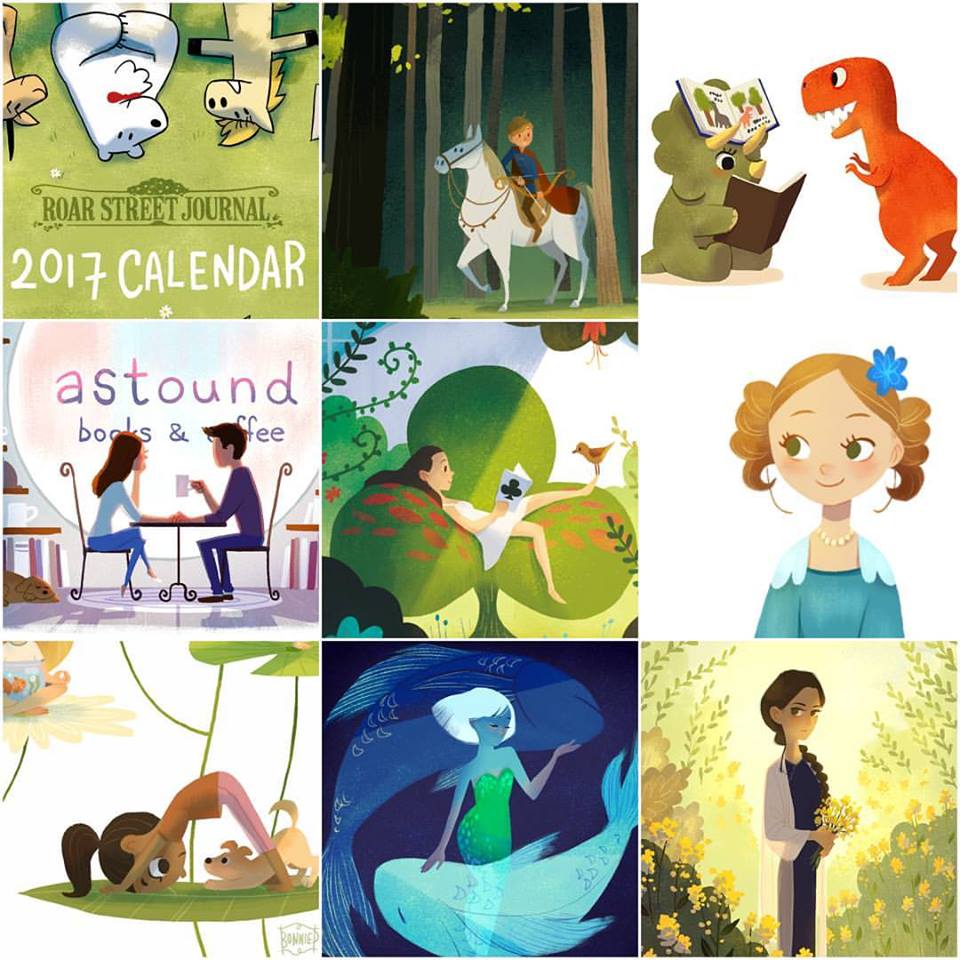 What inspired you to create Roar Street Journal?
The beginning of Roar Street Journal (RSJ) was not much inspirational. It was a comic I created to participate in the Line Webtoon contest. The original comic was a 4-panel, light-hearted funny comic strip.  After I won the 3rd place of the contest, and RSJ was featured on Line webtoons, I changed the comic's style into long and meaningful stories. That's where the "real" RSJ began.
I experienced some depressing time several years ago.  During that time I read a lot of self help and inspirational things to get me back on track again. My experience inspired me to create art and stories that can help others so that they could avoid getting depressed like I did. I always loved drawing animals, so I tell stories in an animal world!
What were your feelings when the first episode was launched? 
It was a mixture of excitement and nervousness.  I was thrilled that my comic could reach a big audience.  At the same time I worried about people's reaction to it.
Where does your inspiration come from when building your characters and storyline?
Some of the character traits were inspired by different facets of my own personality, while others were inspired by my friends and family.  For the storyline, sometimes I take inspiration from real life experience that has happened to me or the people that I know.  Other times it's inspired from books, comics, movies and things I read on the Internet.
What tips could you share on creating a story?
Always think of a purpose when creating a story. Do you want it to touch the reader's heart? Do you want it to be purely entertaining? Is it just an expression of your emotions? Also, put yourself into the shoes of the characters to make their reactions and decisions more in-character.
In terms of storytelling, what are the great things about telling a story using comics vs words?
You get to experience everything when making comics. You are the screen writer, director, costume designer, actors, and artist of the comic.  From the reader's perspective, comics have a bigger visual appeal than words.  While we imagine the scene when reading words, comics takes us into another dimension.  I always awe at the beautiful artwork and layout skills when reading comics.
Wow! How do you manage sharing on social media, coming up with new stories, drawing characters, and building relationship with other partners in the community?
Time management is always a challenge! Writing stories is the hardest part for me and uses most brain energy.  I always keep an inventory of ideas to make sure I don't run out of stories. Drawing the comic just takes time and I'm able to draw faster with more practice. Although I'm not much of an extrovert, I work to maintain a good relationship with my fans on my social media and "ask the author" comic episodes.
About your online shop, any memorable customer stories you could share? I'm stunned by all the lovely products! 
Thank you! I remember I received orders from countries all over the world for the RSJ calendar, and some readers sent me photos of their calendars hanging on the wall. It was an amazing feeling.  I'm also planning to open an online shop for RSJ with more projects. Hope I can make it happen this year!
What has been the most joyful experience and challenge for you in your journey as an artist and storyteller? 
The best part is being able to make a living doing what you love, and the satisfaction of receiving positive response from my fans. I revel in reading fan mails and comments on how RSJ has helped their lives, and it always make my day.
The most challenging part was getting started and getting my work out there. It takes a lot of courage and effort to market yourself, and face failures. My biggest challenge currently is balancing the time for RSJ, other illustration jobs, personal projects and my personal life. I believe this is a challenge to every self-employed artist!
On your LinkedIn page, I see your volunteer involvement with Mental Health Photographic Society. Could you share a bit about your role?
I have a friend who's a psychiatrist who loves photography.  He founded this non-profit organization to promote mental health awareness through photography.  I have been doing volunteer designs for their posters and visual elements.
For someone who would like to learn drawing cartoons, what advice would you have as a starter? I've heard that using online resources and practicing at home are good ways to begin.
The advice you got for learning cartoon drawing is mostly right. To learn how to draw comics is different from skill-based art such as oil painting or watercolor. Comics is highly versatile and there aren't too many rules in how to make it. Many comic artists just read a lot of comics and keep practicing. If you want to learn the basics and drawing skills, there are books and online resources. For the stories in a comic, that's mostly up to your imagination!
Stay in touch with Bonnie Pang @BonniePangArt on Facebook. And you don't want to miss the next @RoarStreetJournal episode.   Whoot! Check out these fancy stickers!
All Images Courtesy of Bonnie Pang  www.bonniepangart.com