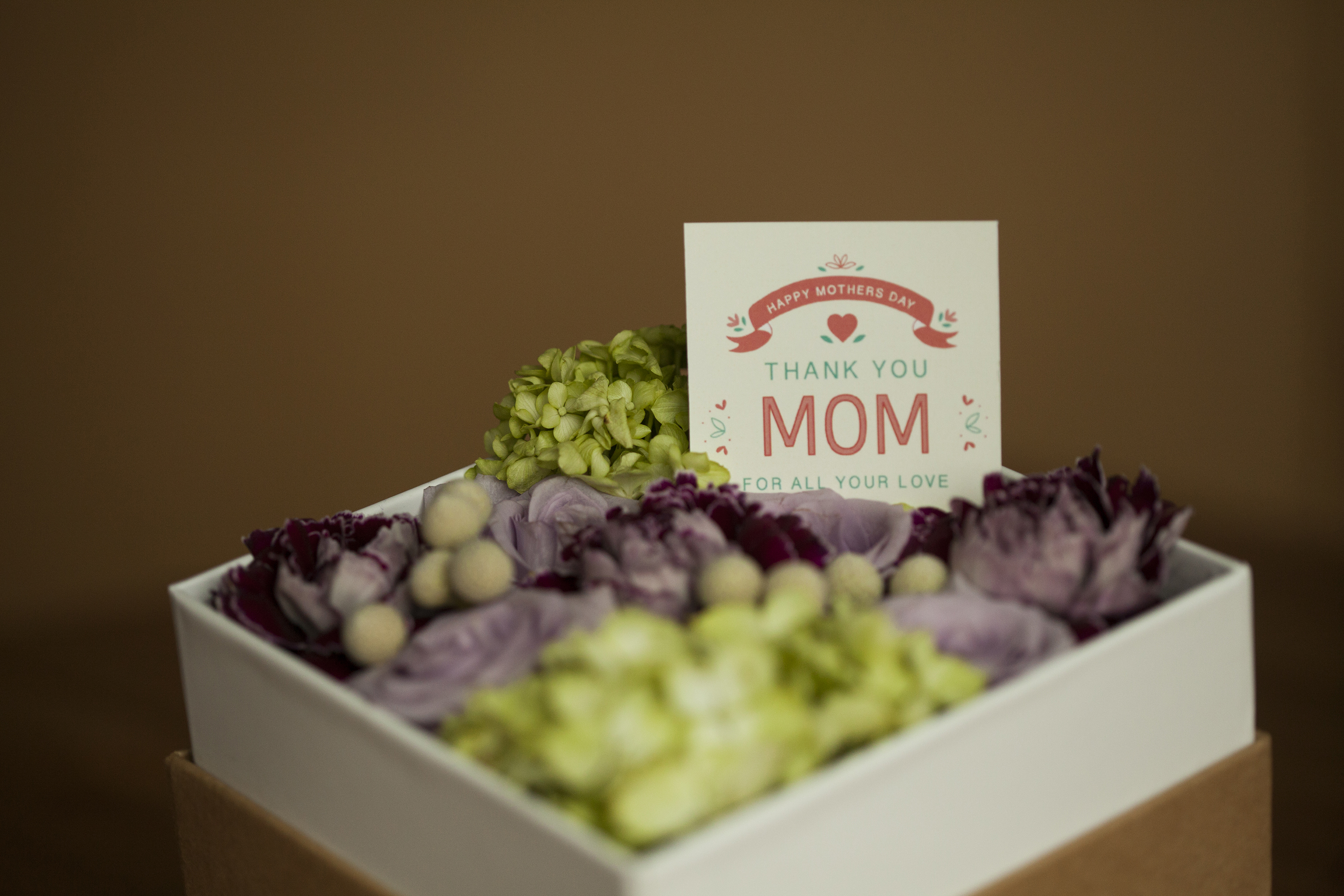 Focus on your strengths – Meet Selina from Love Scent
Here is another story to Jup You UP! Meet Selina who recently took a bold step in pursuing her passion. What did she create? An online flower shop! But this isn't your typical floral business. Have you heard of sending flowers in a box?
Before we learn about Selina's journey in discovering her passion, and how she came up with the idea to set up an online flower shop, let's ask her these 3 questions.
What does she love? What does she hate? What gets her going in life?
Selina, thanks for sharing your story. Here are some fun questions to kick off our interview.
What do you love?
All things that have to do with design and colours!
This is why I studied graphic design at the OCAD University. After my graduation, I was fortunate to pursue opportunities in Toronto and Asia that helped me expand my knowledge and talent in this area.
I also love exposing myself to brand new things. It's a way to expand my creative design process. So whenever I have a chance, I go travelling. It helps me learn about a new culture, and experience the history that forms the architectural design. As someone who has a strong sense in colours, I am also fascinated with photography.
What do you hate?
Um…mundane and routine tasks.
After returning to Toronto from Asia, I couldn't find a job in graphic design. Luckily, a maternity position became available at an accounting firm, and the company was willing to teach me as I build on my learning curve. So during that time in my career, I pursued an accounting certificate, as I needed to expedite my knowledge. I am extremely thankful for the opportunity, but I know accounting is not for me. However, in hindsight that training has been extremely helpful with budgeting, pricing and managing costs, which are all very important for business planning.
What gets you going?
When I can build on my strengths!
I am currently working with Perfect Picture Bridal as a make up artist, and a florist with their subsidiary company Spirale. Both of these roles excite me because I can apply my strengths in design and colour matching in what I do.  Having a business was something I've always wanted to do.   When I was doing my market research, there seemed to be an opportunity in the flower industry.  I wanted to enter the market with a low start up cost. So I thought, well what can I do with flowers and turn it into an online business?
So tell me more about your floral design online shop Love Scent. I see that flowers are delivered in a box! How did you come up with this idea?
While I was doing research on the tradition of wrapping flowers across cultures, I learned that flowers are usually packaged tightly, and given to someone you love in a vase. This prompted me to recall a time when I saw flowers delivered in a box years ago in Asia. This trend isn't very popular yet in North America. So I thought perhaps there is an opportunity to test this idea in Toronto.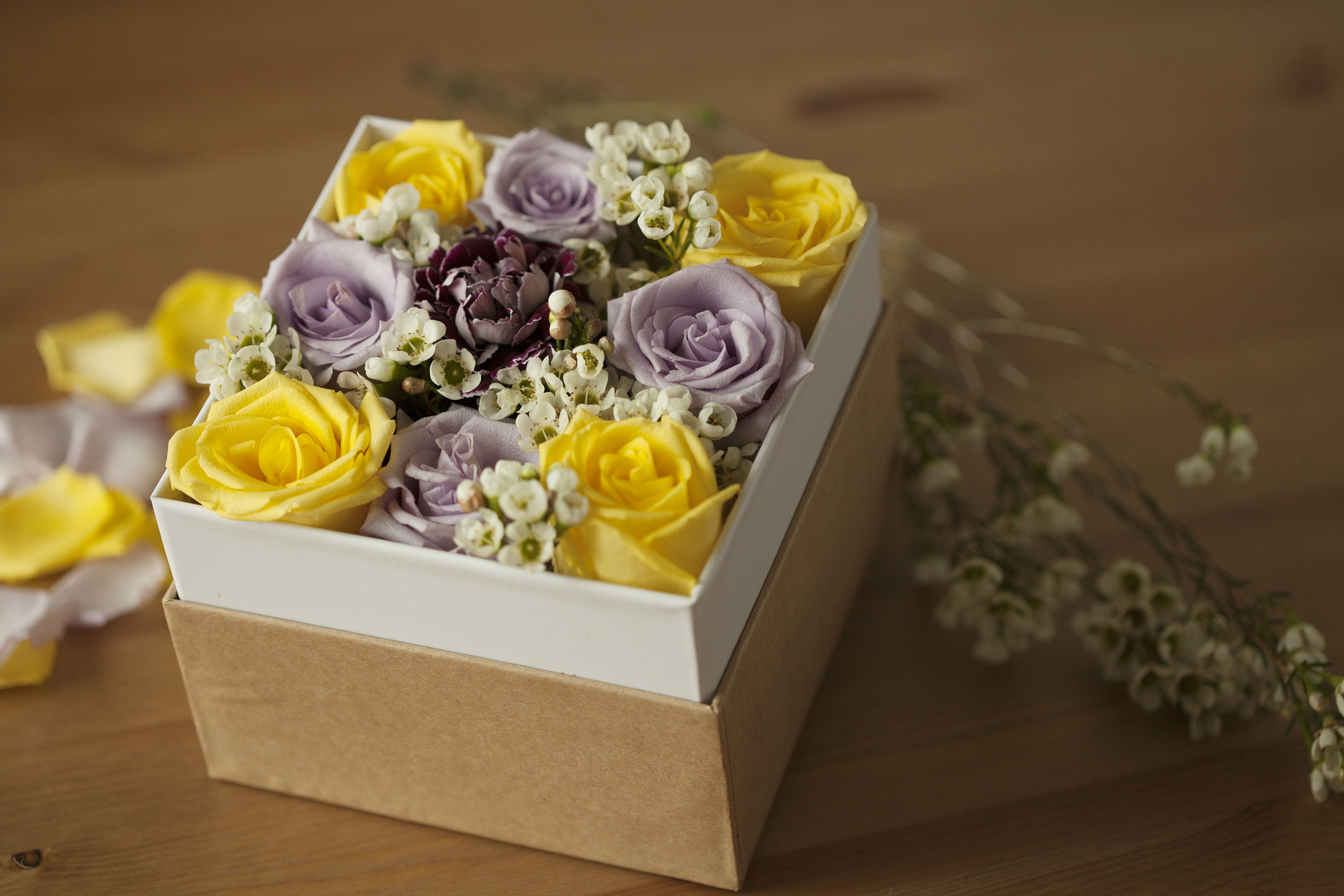 Is there a special meaning behind your business name Love Scent?
If we think back on the times when we sent flowers to someone, or you are the person on the receiving end, what was the result of that gesture? The person's face lights up! Flowers can cheer someone up, and bring a smile to your loved ones.  It is a warm gesture to show appreciation. My desire is to bring joy and love to everyone who receives flowers from Love Scent. I see it as an act of love from one human to another human. For this reason, I wanted the word "love" to be part of the business name. This is why I came up with Love Scent.
Did you know?

According to Rutgers University, research shows that flowers can have a positive impact on our emotional health!
Do you have a memorable story to share about someone receiving a flower box from you?
For my friend's birthday, I decided to make a flower box for her. When she opened the lid, she was so pleasantly surprised.  I suggested for her to bring the flower box back to her office for display.  But she said, "No way! It's too beautiful! What if someone decided to take it away from me?"  Wow. Her feedback reaffirmed my observation, and really encouraged me to pursue this idea.
Flower boxes are good for any occasion. Think of it this way.  Every time you want to buy a greeting card for someone, send a flower box along to brighten someone's day!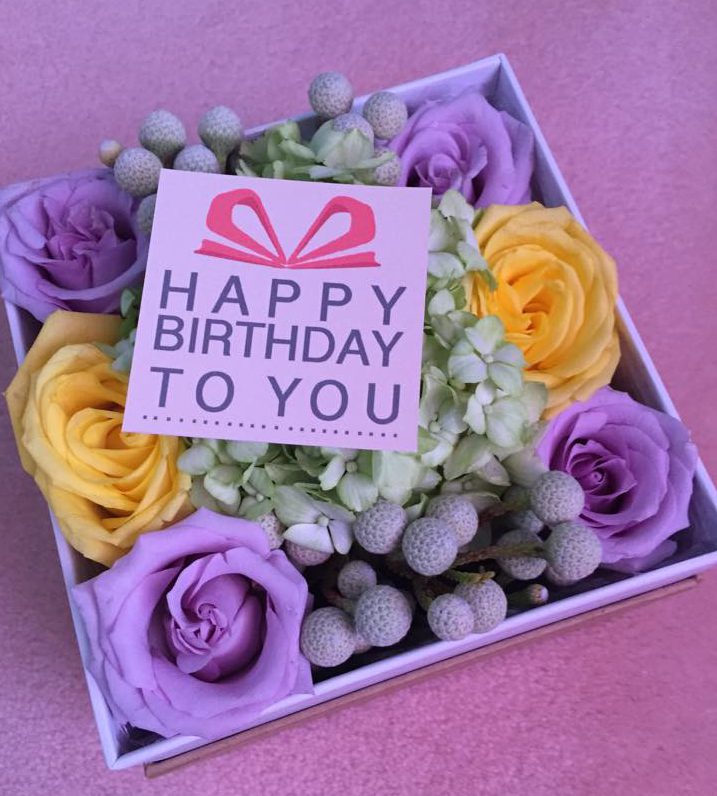 What's new on the horizon?
Mother's Day is coming up! What a great way to delight someone you love with a beautiful flower box. I invite you to visit our website www.lovescent.ca for some gift ideas.
Take advantage of Love Scent's special promotion for Mother's Day.
Jup's Reflection
How often do you spend time building on your strengths? Or are you constantly assessing yourself with an eagle eye on your weaknesses? You list all your weaknesses, then you come up with a plan of attack for each of them. What ends up happening? You end up with tons of self learning projects to work on your weaknesses! This is how I used to think. Often times we are trained in school and work setting to focus on fixing our areas of deficiency. A leadership program has taught me to focus on my strengths. Unlock and build on your strengths to complement your weaknesses!