Fairy tale comes alive at Foresta Lumina Montreal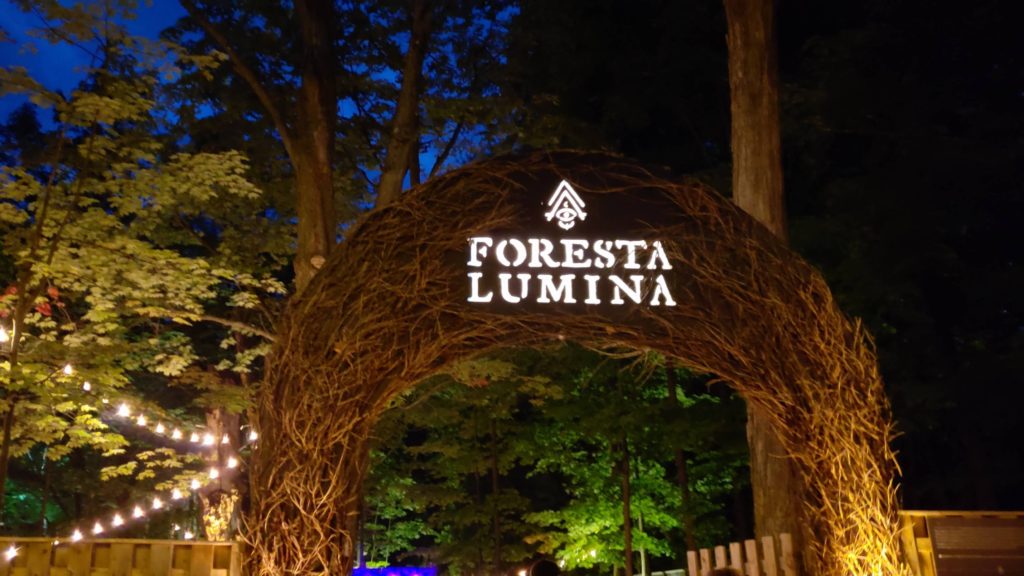 "Very cinematic!" What an opportunity to experience the enchanted forest.  It's a two-hour drive from Montreal.  Give yourself plenty of time to drive into town, enjoy the day scenery and visit a quaint restaurant or cafe.
Get your perfect selfie
Be amazed at the spectacular light show presented by Moment Factory.  Be sure to reserve your ticket online ahead of time.  Each slot takes about 200 plus participants.  Depending on the season, there are four timeslots for you to choose from – 7 pm – 8 pm – 8:30 pm – 9 pm. If you pick the 7 pm slot, be prepared to wait a while. The show only starts when the sky is dark.  The 8 pm slot is perfect for an after dinner nighttime stroll along the Coaticook's canyon. The 2.6 km trail presents you with surprises at every corner.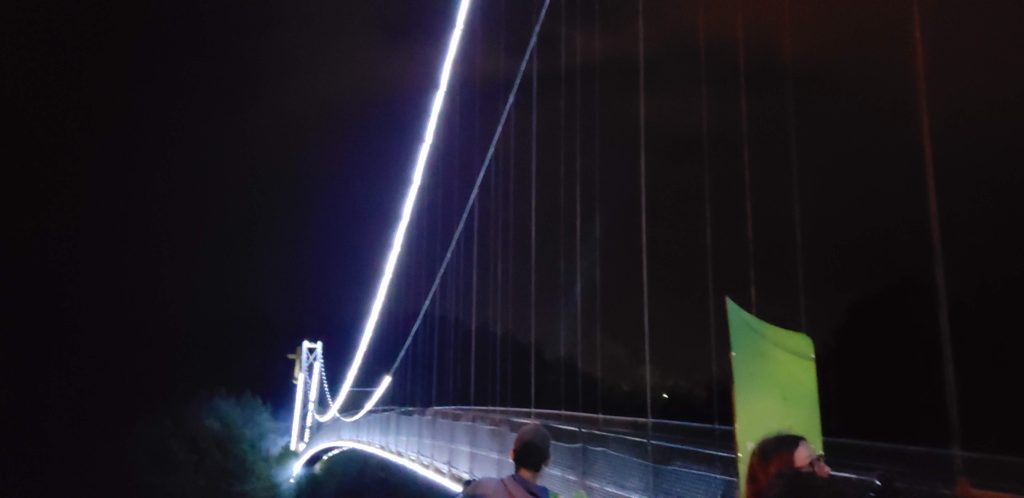 Walk along the longest pedestrian suspended bridge in North America. 
One of the highly anticipated experiences is to walk along the suspended footbridge. The bridge lights up every 5 minutes. It is the perfect spot to take a selfie before you cross the suspended footbridge. It was quite the excitement walking on it with a baby stroller. My pace quickened as the bridge swayed side to side. If the height doesn't bother you, slow down, listen to the river flow, and enjoy the night view. If you are afraid of heights, keep your head up as you walk and look forward to the next surprise! 
Another magical moment is seeing trees light up with a tap on the drums.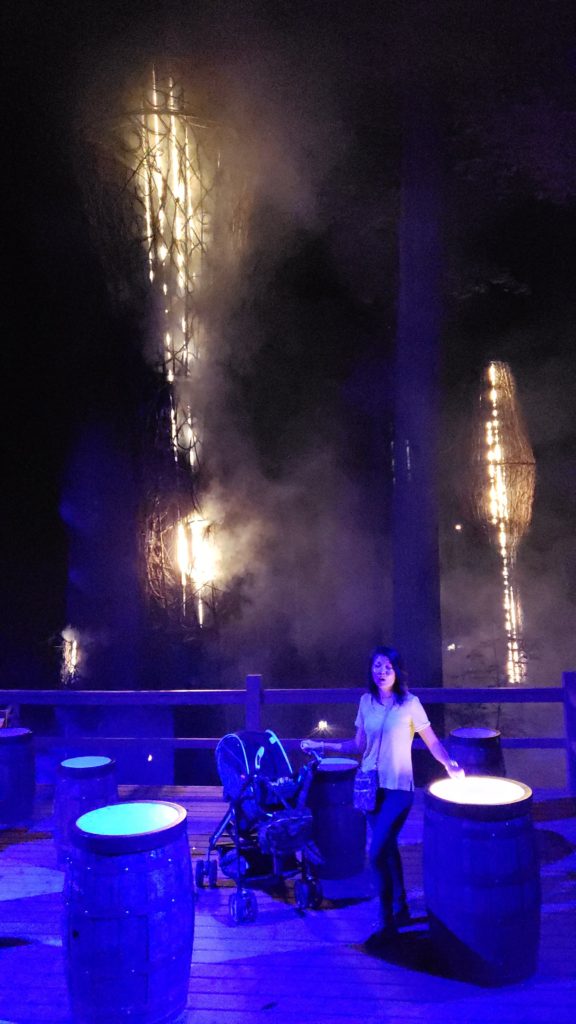 It is baby-friendly 
If you are a young family, here are some tips to make your experience enjoyable.
Do a diaper change before you start your adventure. The restrooms are clean and set up with a baby changing table.

Use a carrier or a stroller? Follow their recommendation and use a baby carrier. When we arrived, we saw other young families using a stroller. We also spoke with a staff on-site who said it was ok to use one. So we decided to take our stroller thinking that pushing one would be easier on our knees. The challenge came when it was time to do some climbing and walking down steeper slopes. At those times, we wished we had taken a carrier instead!    

There are rest stations along the trail. Take the time to rest. 

To our surprise, there weren't many bugs during the start of the Fall season. Thanks to a friend who lent us a Brica Stroller Canopy. Our little one could enjoy the view while staying cozy in the stroller. 

You can take a free shuttle from downtown to Foresta Lumina. Keep in mind this is only available during the weekend — no free shuttle during the weekday. 

If you have time, consider spending a couple of days in Coaticook. Here are some ideas on things to do and where to stay in this beautiful eastern township. 
Have you been to the Forest Lumina in Montreal? What was your experience like? I would love to visit Vallea Lumina in Whistler next!