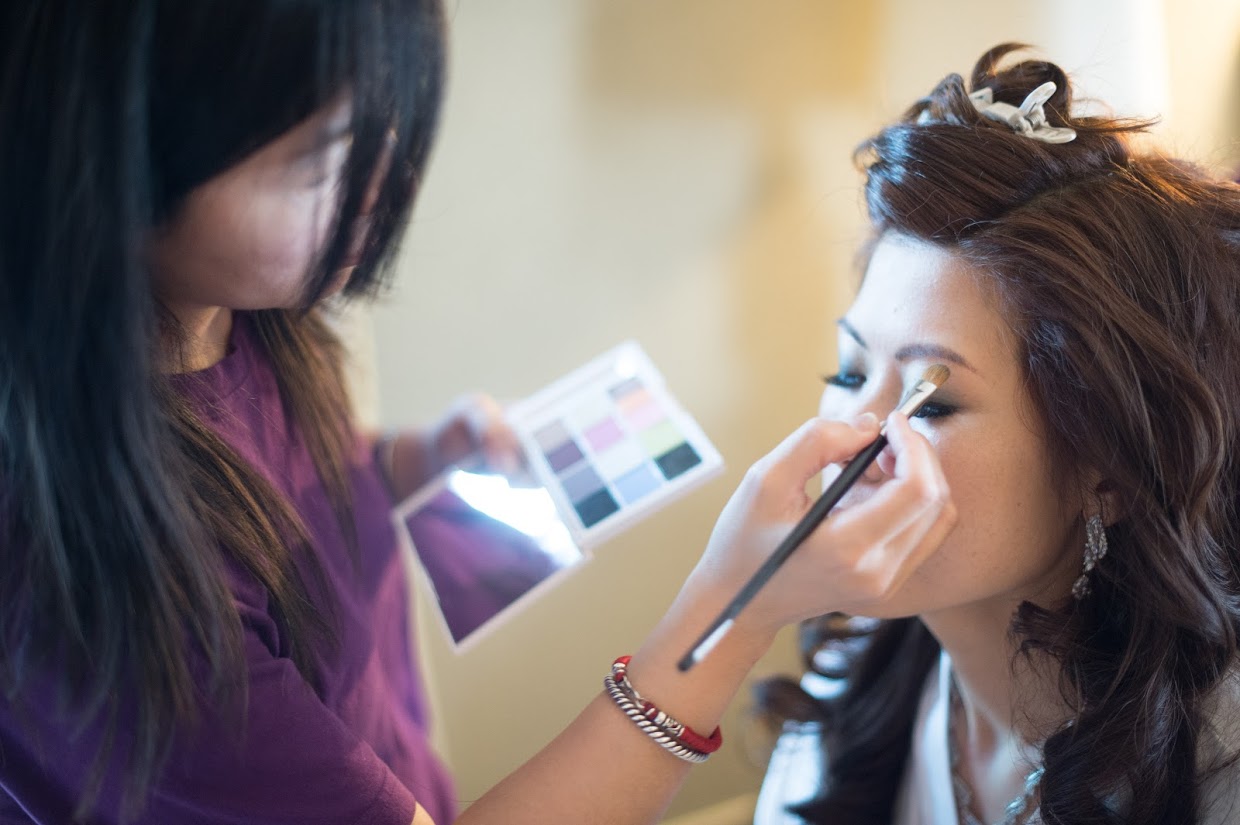 6 ingredients in building a strong team – Meet Betty from Bridal Secretary Makeup & Hair Design Studio
Have you ever been stunned by someone's creativity and passion the very first time you cross path?  And you immediately tell yourself that when the time comes, I will definitely call on this person.  This long lasting impression can be so vivid even a decade later.
Today is a beautiful day for a celebration. Betty is going to help me look presentable for my friend's wedding! This is my second time visiting Betty's studio in Markham. The first time I stepped foot into her stylish studio was for my wedding consultation 🙂   
We begin catching up on our lives as she styles my hair. Looking into the mirror, I still remember the first time I met Betty. It was more than 10 years ago at a friend's wedding. She was doing a style change for the bride. I was amazed! Each action was like a brush stroke on an art piece as she placed the flowers in the bride's hair.  At that moment I said to myself, I want Betty to be my stylist when the day comes for my wedding day.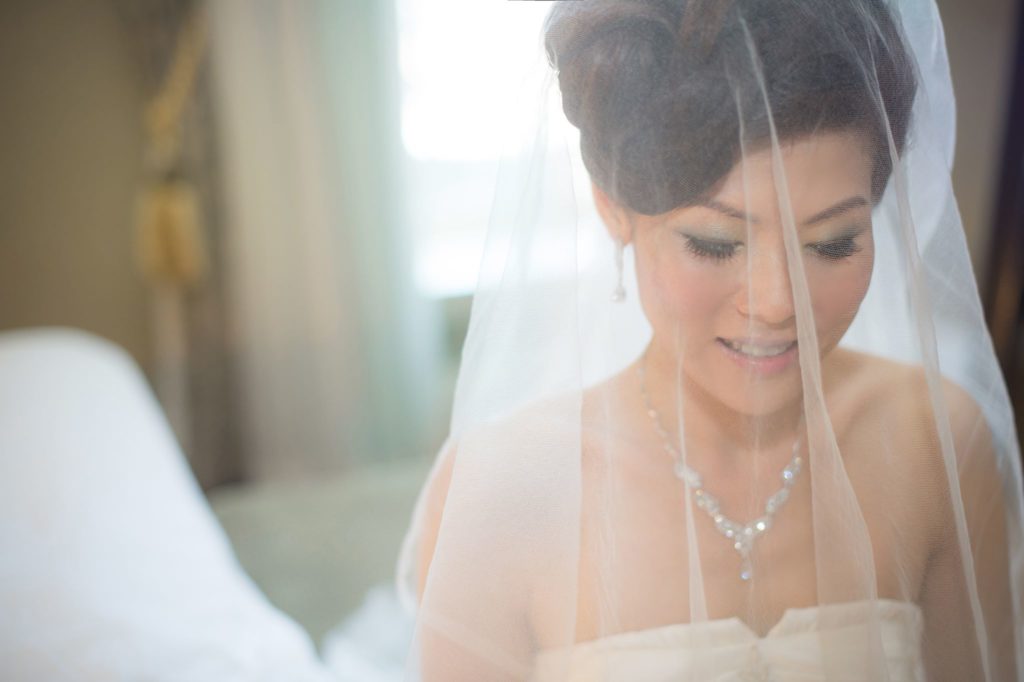 Over the years through updates on Facebook, I've seen her business grow from a home office to a studio, from a one-person business to having a team.  I thought the community would benefit from her tips on building strong team relationship.  No matter what we do – whether it is work, business, family, community work, or having fun, having a team is better than being alone.
Sipping my cup of tea while getting pampered, I begin asking some casual questions as a prelude to the interview. 
Betty, I always ask these three signature questions to kick off the interview. What do you love? What do you hate? What gets you going?
She paused.  
"I love beautiful things.  I hate waking up in the dark. Um, what gets me going?" Betty's eyes light up. "When I see smiles. When I meet people who are 'wowed' by what I can do for them. They would say, 'it can be done that way?' And then I see the sparks in their eyes."
She smiles as she continues to powder my face. So what sparked you to go down this entrepreneurial journey?   
"Here's the ironic thing. I never put make-up on myself. Zippo! You see whenever I needed help getting dressed up, I would get my friends to help me. It all started when I began my wedding planning. All of a sudden I was exposed to a lot of beautiful things. And that was when the love for make-up and hair kicked in." She jokes, "I guess it was always in my blood. My mom is so into make-up."
"My training started in Toronto at a local studio where I gained learnings on the fundamentals of makeup artistry. I noticed that I enjoyed this job very much, and I wanted to have more specialized training. I decided to go back to Taiwan about every two years to complete training courses in advance make-up and hairstyling.  Taiwan has a booming wedding industry. It's a great place to solidify my skills. I was fortunate to meet one teacher who became a friend of mine. She inspires me in many different ways."
As we chatted further, we came across the topic of fears. Betty, as we venture into a new area, fear is bound to exist somewhere in the journey. What is your deepest fear, and how do you overcome it?
"Everyday I am creating a once-in-a-lifetime memory for the wedding couple, and their loved ones. I am thankful that people have come to me, and they trust me to walk alongside them on their wedding day.  My goal is to achieve the style that the bride wants, and to show her best self.  Near the beginning of my entrepreneurial journey, I recognized this challenge and responsibility entrusted to me. The saying is true – practice makes perfect.  I would spend a lot of time searching and browsing ideas and trends, and then practice to add my own creativity.  I would spend more time with the bride to understand what they desire, and keep that constant communication going.  Until this day, this is still my approach to create that perfect day for the wedding couple."
Looking around Betty's studio, I am amazed by her accomplishments.  She has overcome challenges, and built a team.   Betty, how do you develop a strong team environment?
"I don't have a formula. I just treat my partners the way I want others to treat me.  I use this motto when making business decisions.  I try to always put people first. I don't see myself as a superior. We all come to the table with ideas and skills to contribute, and we all want to be better at what we do.  For example, most of them join this group because of the exposure and various experiences they can gain.  I would offer value added training to my team members. Not everyone had the opportunity to go overseas for advance training development.  So the training provides the latest industry trends and insights."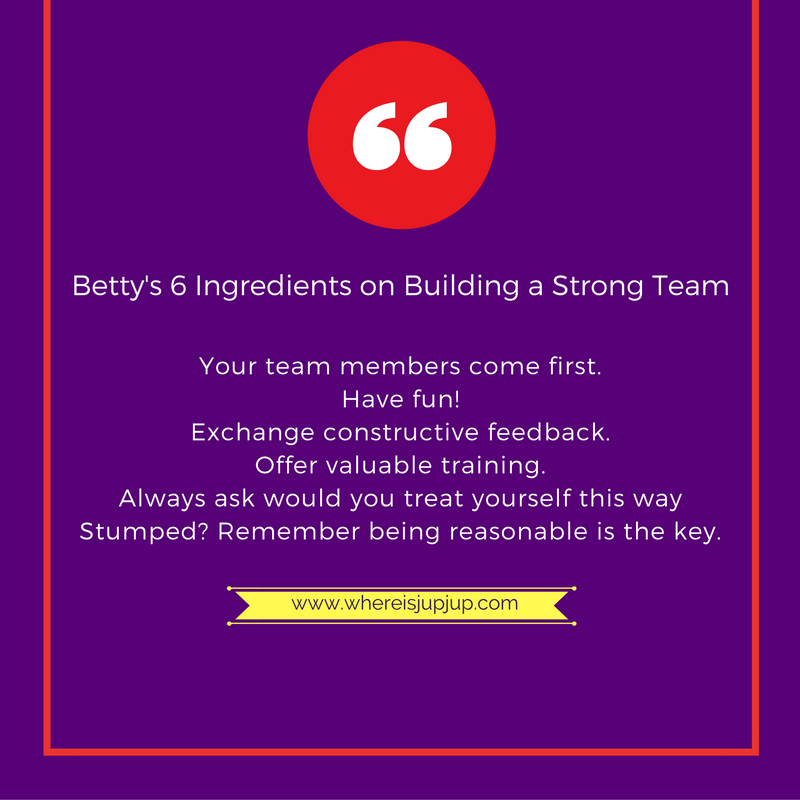 As she puts the final touches on my face, I can't believe the time has come for the last question. This is too relaxing for me!  Betty, what other success tips can you leave with us today?
To catch up on the latest wedding trends and styles,  follow Betty on Facebook and Instagram @Bridal Secretary Makeup & Hair Design Studio.  You can also find her at www.bridalsecretary.com
Jup's A-Ha  
It's always such a blast to hear about what people love to do, and how they've arrived to where they are today. I hope you are inspired by Betty's sharing about team building. I certainly am thankful to have had this conversation with her, especially on the topic of fears. Fear can be motivating to keep us at the edge of our seat, but don't let it captivate your ideas and keep you from moving forward. If something has been in your heart and you decide to move forward after much discernment, I hope you'll be encouraged along the way. May you find team members who will cheer each other on to make impact beyond your imagination. I remember the greatest moments in my life always consist of loving sacrificial team members who "trust each other enough to surrender the me for the we", as Phil Jackson says it beautifully.