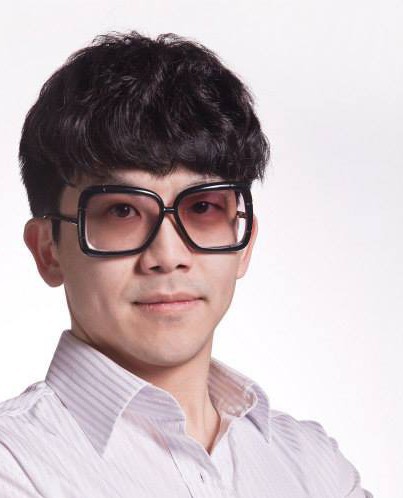 Initium Salon Cafe Lounge – Meet Lip
From volunteering his time as a hairstylist, to becoming an owner at the age of 25 and now expanding the business into a hair salon – café – lounge, Lip shares how he discovered his passion and turned it into a business. 
What inspired you to be an entrepreneur?
I wanted to be an entrepreneur at a very young age.  I had a variety of part-time jobs when I was growing up.  One of the jobs was working as a busboy in a factory.  One day while I was working, I stopped in my tracks,  paused  and looked around me. I observed the staff performing the same task over and over again. At that moment I said to myself, the highest position I could work towards is a managerial role.  I can't learn and grow any further beyond that position. A lot of people are driven to have their own business stemming from their desire to be a boss. I think that is part of the journey. For me, the opportunity to constantly learn is the primary motivator to have my own business.
How did you discover your passion in hairstyling?
Actually, I stumbled across hairstyling.  At the time I asked myself where could I go with a career in hairstyling? To find out whether I would be a good fit for this business, I figured the quickest way was to work at a hair salon.  However, I had no experience in this area. So I approached a hair salon with a proposal to take me on as a hairstylist without pay. And, to speed up my learning curve, I did lots of tests on my friends. Ah, they loved me for that!  Within a couple of years, I became a partner of Beijing Hair Culture Toronto, a subsidiary of the international company in Asia.
How did you know it was time to start your own business?
An opportunity came up when a couple of my friends and I were interested to start a new venture. We shared similar values and vision for our potential business.  So I thought it was time for me to take on a new challenge.    Although I knew where I wanted to go, it was not an easy decision to make at the time.  There were some sacrifices that I had to make.  I sold my place to have the initial fundings for Initium. Starting a business takes a huge amount of dedication and hard work.  There were many late nights with my instant noodles! But do I have any regrets? No. I never looked back since I made that decision.
 Once I have a target,  I am focused to see it come to fruition.

How do you stay innovative?
I often pay close attention on things that people think are day-to-day mundane tasks.  Then, I test my assumptions through experiments and gain insights through many trials and errors.
Pay attention on the details around you, and test your ideas.
Could you share your experience about your recent business expansion?
Initium needed to continue to grow in order to stay innovative. Two years ago, I had a vision to expand its offerings beyond hairstyling. Through a lot of hard work, patience and diligence, the salon successfully evolved into a hair salon-café-lounge. It was a huge move for Initium. For the dream to become a reality, a lot of things had to happen simultaneously. First, we had to move to a new location. We are very unique in the sense that the hair salon and the café lounge are adjacent to each other in the same unit. A set up like this requires meticulous planning to ensure the construction materials meet the needs of the café and the hair salon. During the planning phase, we had numerous discussions with the city about the infrastructure. And, it was a learning curve to apply for the LCBO license.
What do you do on your day off? 
During my down time, I find myself chatting with my friends about their businesses or potential start-up ideas.  I really enjoy being a part of their creation.

Jup's Reflection
Lip has been managing my crazy hair for the past 8 years. We have casual conversation every time I visit but never once did I ask him about his passion until I started writing for  whereisjupjup.com.   How many people do we pass by every day? What is their story? Can we turn casual chit chats into meaningful conversation? "Never Give Up" –  you've probably heard these words many times. They carry a lot of weight depending on how much you push yourself towards reaching your life goals.