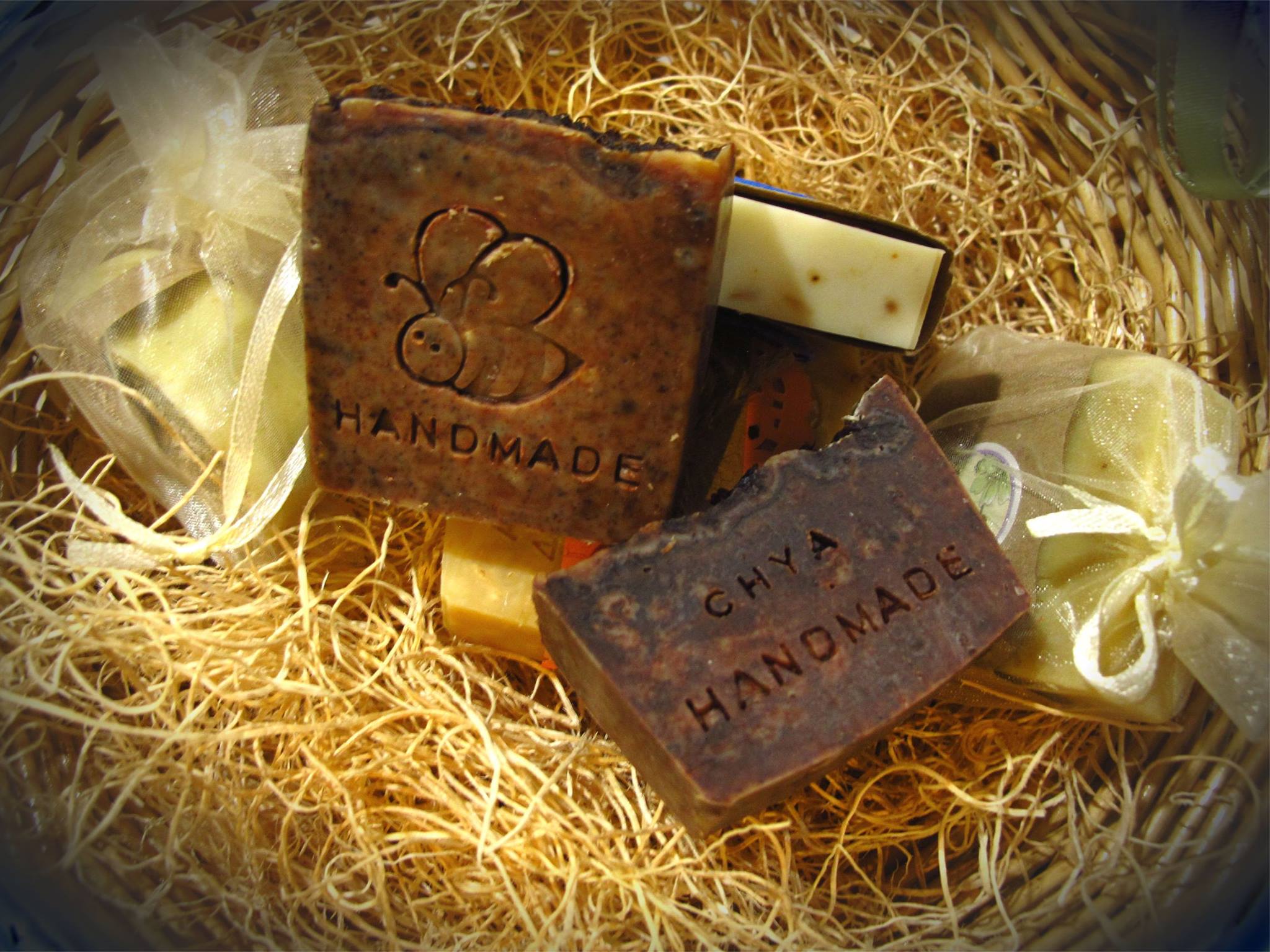 Chya's Handmade Soaps – Meet Crystal
"Let's get back to the basics! All handmade soaps are 100% natural and made with heart."
Crystal, a new mom and the creator of Chya's Handmade Soaps shares how she began her journey as an entrepreneur.
What inspired you to create Chya's Handmade Soaps?
Fides, my baby boy is my inspiration! He had been suffering from eczema for awhile, so I was desperately looking for products that would relieve his skin.  During this time, my aunt reached out to me. As a soap maker, she shared with me all the great benefits of using natural handmade soaps. So she offered a few soaps for Fides to try.  Shortly after two weeks, I noticed Fides' eczema was brought under control! Since then, we have been using handmade soaps on his body. And, his eczema has never returned! Seeing how joyful my baby is with healthy skin makes a world of difference for me!
My ah-ha moment was when I came to realize for Fides' long-term health, I can't rely on my aunt to be my soap supplier (she only makes them during her leisure time), nor can I rely on store products to meet my baby's needs. I wanted to be in full control of the ingredients. So I thought, why don't I make my own soaps?
After making the first batch, I just fell in love with it! The drive to create handmade soaps now goes beyond meeting my baby's needs.  My passion is to influence others to make healthy choices every day. I want others to experience the joy of having healthy skin, and seeing the impact of using natural skin products. This is how Chya's Handmade Soaps was born!
Thinking back to when you first discovered your passion, then putting your ideas into action, could you share an obstacle you had encountered? And, how did you overcome it?
Time management was an obstacle for me. As a new mom, raising a newborn is no easy feat! I was also in the midst of a move during my start-up phase. Every day I was juggling to meet day-to-day demands. After feeding my baby, should I be packing or should I be working on Chya's Handmade Soaps? I'm in the middle of a move. If I buy my ingredients today, how would I store them?
I was concerned that I would lose my momentum if I had put my business on the back burner. You know that saying,
"You can't keep doing the same thing and expect different results."
So I took a risk. I purchased my ingredients three weeks before the move. I also made arrangements with my husband and family to set aside time for Chya's Handmade Soaps.  Whenever I had free time, I was extremely focused and asked myself realistic questions on what I could achieve every day.  Through many trials and errors and doing lots of research, I perfected the recipe and was able to deliver consistent results. So maintaining my momentum and focusing on my drive definitely helped me overcome my time management obstacle.
What is unique about Chya's Handmade Soaps?
Chya's Handmade Soaps contain no artificial ingredients and no chemicals.
Each Chya's handmade soap is custom made tailored to your needs and preferences.
I offer a private consultation to understand your skin type and any allergies you may have to certain natural ingredients. A customer of mine is a citrus lover but is allergic
to citrus.  So I used another ingredient to build the soap recipe!
Any health tips to offer?
With any natural products, your body's instant reaction is never accurate. Always give more time for your skin and hair to adjust from chemical based to natural products. I say try out any natural products for at least two weeks to see the results.
What is upcoming on the horizon?
The next step is to meet new friends around the world! Recently, some folks in Asia have connected with Chya's Handmade Soaps.  This is very encouraging as I am planning to expand the network. I am in the midst setting up an online shop at Etsy → www.etsy.com/ca/shop/ChyaSoaps . Stay tuned!
How can we contact you for more details?
Visit Chya's Handmade Soaps Facebook page  to learn how natural soaps can help improve your health. I am happy to answer all your questions about natural ingredients and what mixture is best for you and your loved ones!
Jup's Reflection
Crystal has inspired me through her storytelling. I interviewed her one month before my wedding. It was quite a stressful time balancing life, wedding planning, completing a work leadership project, welcoming a long-time family member returning home and meeting my own deadline for this story. I was reminded by her determination to push through during her tough times. This is the beauty when we share stories! I hope this story has #jupyouup!